Jared and Ivanka Begin Interviewing Patsies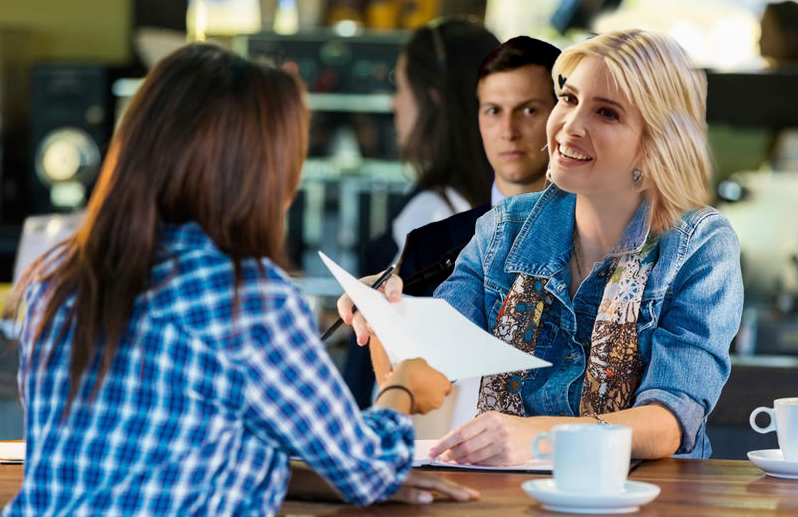 Due to the increased scrutiny over their email scandal, First Daughter Ivanka Trump and her husband Jared Kushner have begun searching for a fall guy should the investigation escalate.
Through a lifetime of impunity, the couple has a well established procedure for avoiding accountability. Scapegoat interviews suggest they may have accepted that both denials and cover ups have failed.
"When Ivanka and Jared start the interview process, it usually indicates they have accepted guilt and are ready for someone else to pay for their crimes," a former lawyer noted speaking on conditions of anonymity. "Scapegoats are usually cheaper than bribes and require less work than cover ups."
Ivanka and Donald Jr. famously avoided criminal indictment in 2012, by bribing the Manhattan District Attorney, after lying to investors and falsifying information to make their condo business appear more lucrative.
The power couple has also proven highly unskilled at coverups. Over the past few months, Jared has been continually resubmitting his White House security clearance form due to hundreds of errors and omissions, intended to mask his business dealings with terrorists and Russian mobsters. More recently, after denying that they had used their private email to conduct official government business, the elusive couple began transferring the email servers, as if no one would notice.
Ivanka spoke with the potential patsies, who thought they were being interviewed for an IT position in the White House, while Jared sat behind her, silent and frightened. Most questions involved their knowledge of email servers, hacking, and if they had any rich or powerful friends that cared enough to defend them should federal charges be brought against them.
Added the former lawyer, "Like her father, Ivanka understands that criminal indictment can sometimes lead to bad publicity before the charges are dropped, so they'll want to put someone else is prison as quickly as possible."