Clarence Thomas Hospitalized to Remove Wife's Hand from Rectum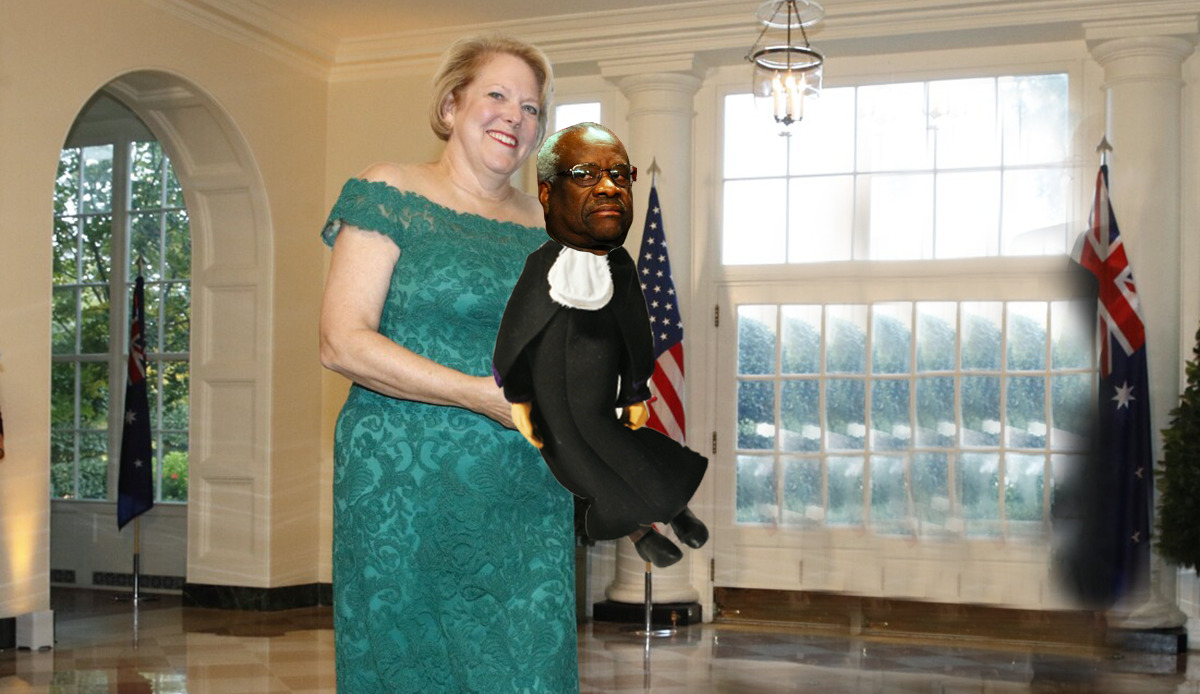 WASHINGTON, DC — Supreme Court hand puppet Clarence Thomas has been hospitalized to remove his wife Ginni Thomas' elbow deep forearm from his anus. Though the Thomas family and doctors have declined to explain how her hand got up there, observers have long speculated that Ginny used this opening to control and prop up the spineless Supreme Court Justice.
This news comes on the heels of reports that Ginni Thomas repeatedly implored Donald Trump's chief of staff to help overturn the 2020 election results, according to text messages obtained by the Washington Post and CBS News. Mrs. Thomas is a questionably sane conservative activist who has a long history of embracing bizarre conspiracy theories including voter fraud and Q-Anon.
RELATED: Putin complains: 'Who knew genocide was such a logistical nightmare?'
Although she is supremely unimportant, her husband serves as one of the most powerful people in the country and appears to share many of her right-wing beliefs.
Doctors hope the removal of Ginni's hand from Justice Thomas may allow him to stop doing more damage to minority rights than arguably any justice in American history.
"Clarence Thomas is the worst thing to happen to black people since Ginni Thomas," said one minority activist.
"It's hard to know exactly what Justice Thomas wants, because when we ask him questions we never know if it's him responding or Ginni moving her fingers around," said one frustrated doctor.
RELATED: Ghost of Democracy Still Haunting Elevator in Senate Office Building