Trump Condemns Democrats' Prejudice Towards Prejudice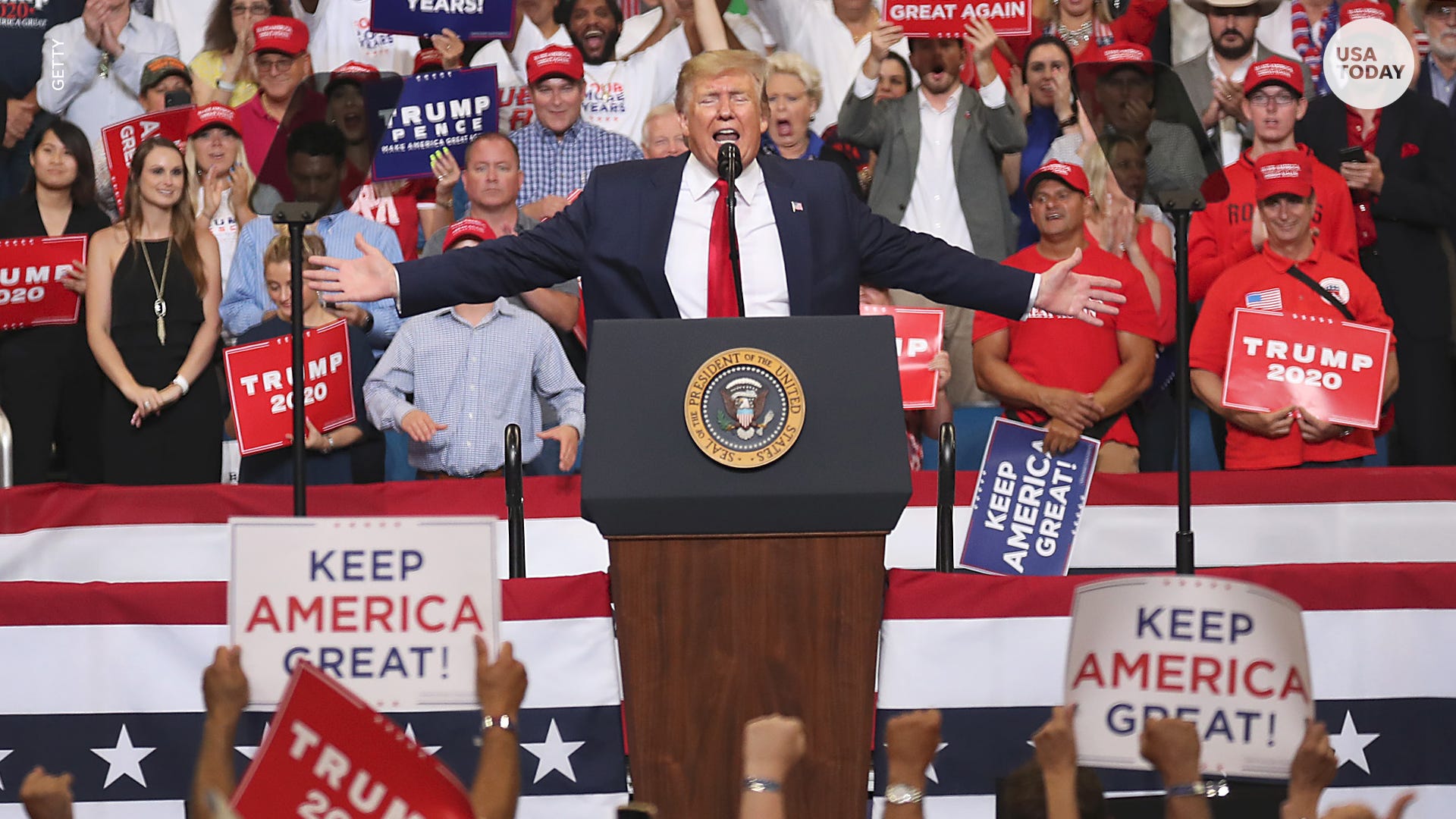 ORLANDO, FL — President Trump kicked off his 2020 re-election campaign this week with many of the same messages he used in 2016. In fact, entire sections of his Orlando speech appeared to be pulled directly from campaign speeches four years ago. But the centerpiece of his rambling, conspiracy theory ridden, monologue was Democrats intolerance for intolerance.
Last night Trump unveiled his fresh new platform for 2020 pic.twitter.com/3yQfVTTEKT

— The Daily Show (@TheDailyShow) June 19, 2019
Trump called the Democrats the party of prejudice, presumably for their condemnation of the prejudice and racism he has exhibited in his 3-years in office.
"Our radical Democrat opponents are driven by hatred, prejudice, and rage and want to destroy you, and they want to destroy our country as we know it," Trump said to an angry, racist, hate-filled audience of 19,792 at Amway Center hellbent on destroying America.
Trump has repeatedly called out Democratic challengers for suppressing the right to hate and the freedom of white supremacist expression. Many supporters have voiced their concerns over not being allowed to freely express their racism and hatred for non-whites, reporters, and scientists.
Recently, Trump supporters boycotted Harvard for rescinding the admission of a conservative teen for his liberal use of the N-word, claiming the N-word is protected by freedom of speech. Or something like that.
Although most Trump supporter are unable to complete a Harvard application, much less gain admittance, their boycott was meaningful for those that claim they would have gotten in if they even wanted to go there, but they don't.
If his kick-off rally is any indicator, Trump plans to regularly scare the shit out of uneducated, poor Americans for the next year and a half. If saying Democrats want to destroy America is the starting point, one can only imagine what they will want to do to America by November of next year.