Republicans Flock to Peter Luger's in Defiance of NYT Zero-Star Review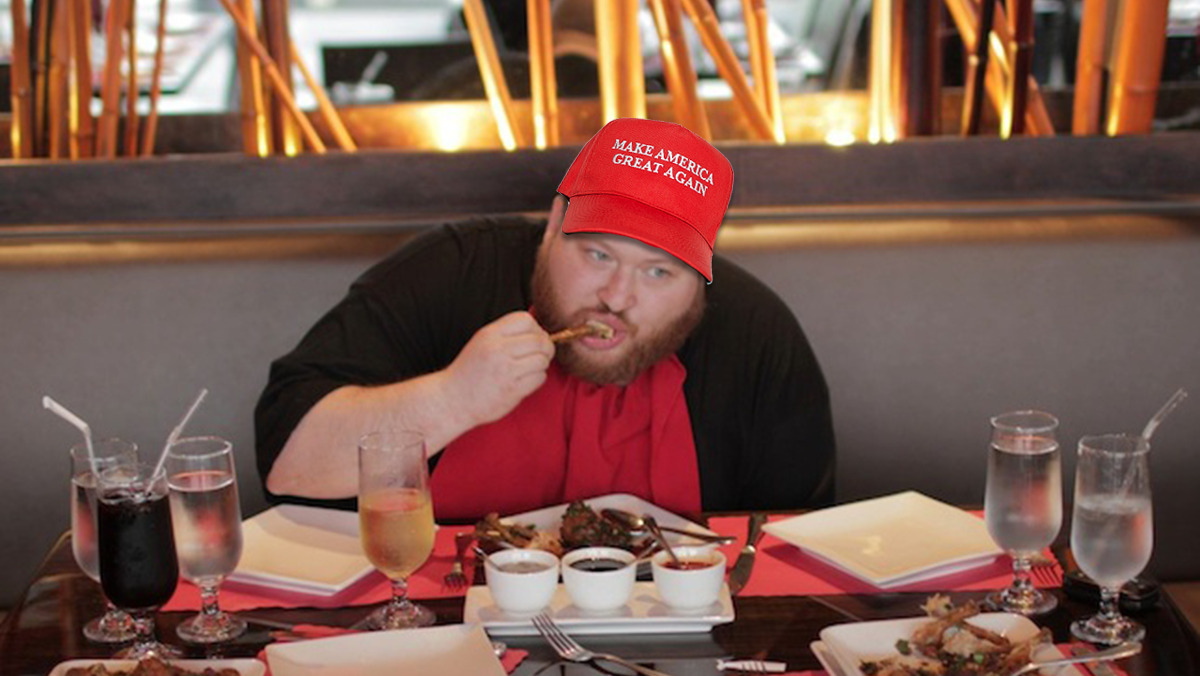 BROOKLYN, NY – Despite the savage review given by the New York Times this week, Peter Luger's steak house has seen an uptick in Republican traffic in the days since the restaurant received zero stars from critic Pete Wells. What started as a few patrons in Trump shirts has turned into a flood of right-wing diners, who claim to be pushing back against the New York Times food review.
"The Times is fake news, so zero stars means 5-stars as far as I'm concerned," said one Trump supporting patron while gnawing on a rubbery $200 porterhouse. "They destroyed Trump Steaks, now they're trying to destroy this place."
In an act of defiance against what they call the 'liberal media', Trump supporters from as far as Texas have made the trip to overpay for low quality meat at the 132-year-old Brooklyn institution.
RELATED: White House Claims "Boos" at World Series Were in Honor of Halloween
"I can't afford to eat this, but I also can't afford not to," said one diner in a MAGA hat as he slathered ketchup on a $350 strip steak. "I like my steak like I like my hats: Red, overpriced, made in China, and pissing off libtards!"
Staff at the restaurant say there did not quite grasp the logic behind the silent protest, but were happy the review did not scare away all of their customers.
"I admit it's kinda weird serving all these angry tourists who are just hate-stuffing their faces with steak," said longtime waiter Victor Romano, "But red or blue doesn't make a difference to me as long as their cash is green."
The restaurant has even made accommodations for the new customers, tuning the bar television to Fox News and removing a signed photo of George Soros.
RELATED: Murderous Horde of Migrant Mimes Thwarted by Invisible Border Wall
"We came because only snowflakes can't handle bad service, bad food, bad atmosphere, and bad prices," said a man in a 'Trump 2020' tank top as he chewed on the same latex-like piece of shrimp for several minutes.
"After I heard about that review, I emptied my bank account, packed my bags, and booked the first flight to New York City," said one registered Republican from Michigan who had been waiting 3-hours for a table. "I've only got enough cash left to buy the sliced tomatoes, but this is about not letting the main stream media tell us what to do."
Despite an inability to say what it is, most of the customers agree that they are there to teach liberal America a lesson. Exactly what that lesson is, remains a mystery.