New Press Secretary Eager to Start Not Doing Her Job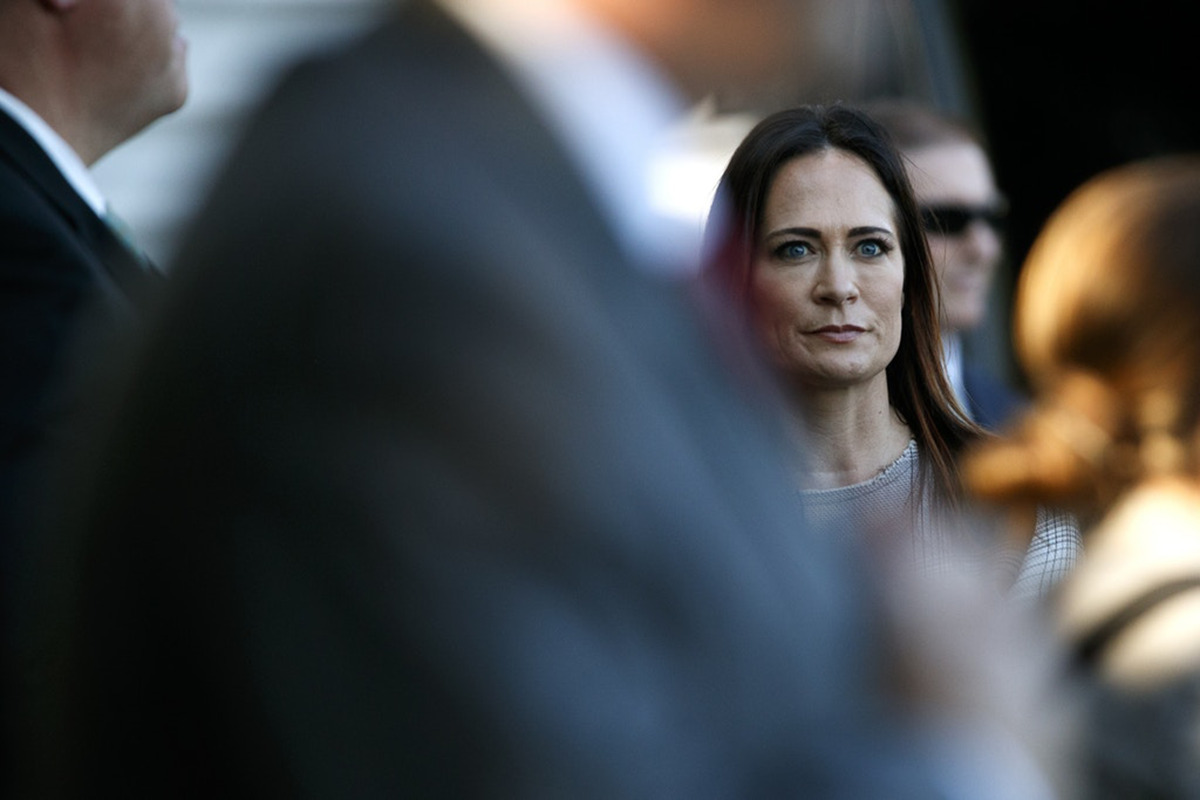 WASHINGTON, DC — Today, newly appointed White House Press Secretary Stephanie Grisham, said she is excited to fill the empty press podium left by outgoing secretary Sarah Huckabee Sanders. Sanders, who did not held a formal press briefing in her final 100 days in office, said she expects Grisham to do an excellent job doing nothing.
During the Trump administration, the role of the Press Secretary has seen a drastic change from previous administrations. While historically, press secretaries have been viewed as the conduit between the President's policy and the media, Trump's secretaries have acted more as combative propaganda ministers who angrily explain what the president really meant to say.
Grisham served as Melania's press secretary for the past two years, where she quickly earned a named for herself as an aggressive charging bull with a well documented drinking problem. Both qualities were on display during Grisham's graceful transition when she got in a public brawl with Kim Jong Un's bodyguards in North Korea over the weekend.
RELATED: Mueller Releases 900-Page Report Detailing How Disappointing His Testimony Will Be
Some believe Sanders did such irreparable damage to the position that many in the media will pay Grisham little of the attention  she so desperately craves. Sources say Grisham spent 20-minutes staring at herself in the mirror repeating, "This is your moment, Steph. This is what it's all about," before making her debut briefing to a near empty press room.
"Stephanie was disappointed that nobody seems to care who she is," said one staffer, "But she will continue literally physically fighting for headlines until she get the press she feels she deserves."
While few can argue that Sanders was one of the most prolific liars in political history, some say Grisham has the potential to eclipse her predecessor.
RELATED: Trump Condemns Democrats' Prejudice Towards Prejudice
"She's going to be remembered as one of the most talented liars of our generation," said one political analyst, "She lied so well for Melania that the President decided she had to share some those lies with him."
Insiders say Sanders was in good spirits as she removed and passed on her flaming pants to Grisham, who was still recovering from a soju hangover while nursing some bruised ribs. Shortly thereafter, Sander made public her plans to write a fantasy biography set in a mythical world where a handsome real estate developer fights off an evil media conspiracy after winning the presidency.