Barr Pastes Together Ransom Note Summary of Mueller Report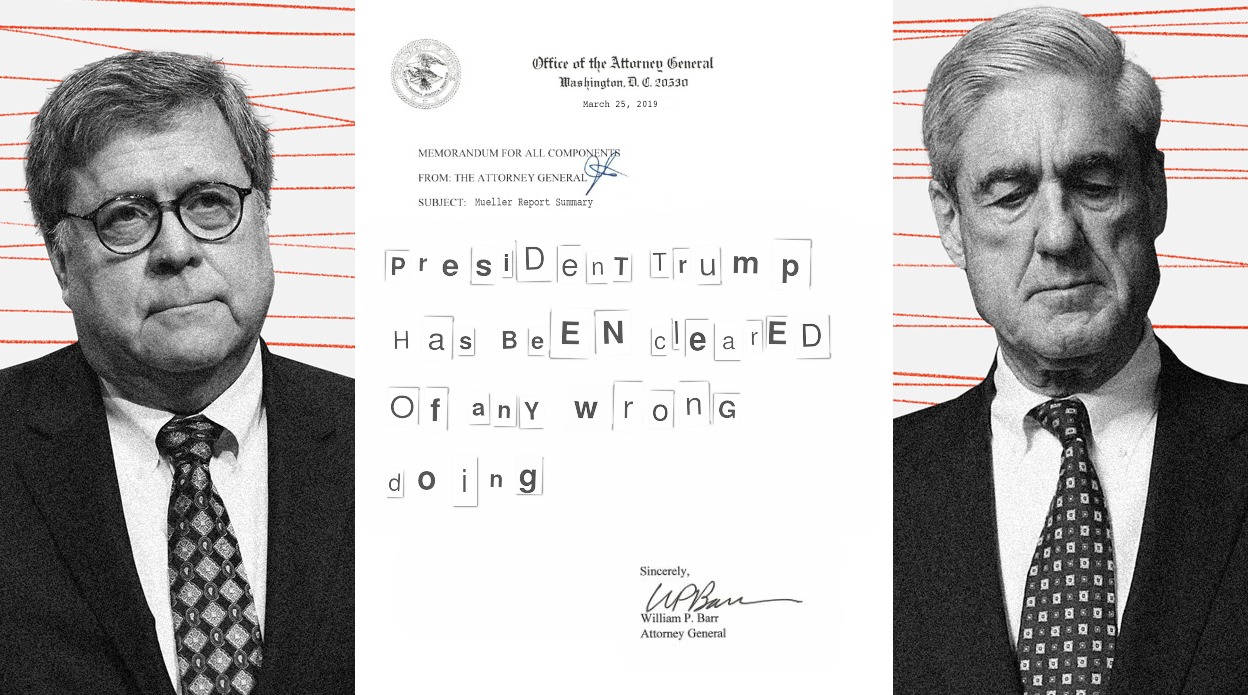 WASHINGTON, D.C. — Days after the much anticipated completion of the Mueller report, newly appointed Attorney General  Bill Barr has released a summary of the investigation's conclusions in the form of a hastily compiled one-page note. Representatives for the Justice Department have assured the public that every letter on the note was cut directly from Mueller's original document.
Critics argue that the compiled letters glued next to each other to create words is not a sufficient summary of the two-year investigation's findings and that the full report should be released to the public.
RELATED: Disguised as a Turkey, Trump Pardons Himself
"Picking and choosing letters and sticking them to a piece of paper is not full-disclosure," argued House Speaker Nancy Pelosi (D-CA), "We will not accept this outcome, unless we are bullied into accepting it by the conservative media and the minority party.
Barr's document was terse and direct, stating: "PresiDenT Trump Has BeEN clearED Of any wronG doing," leaving little room for interpretation and possibly dashing the 63% of American's who hoped that the President would soon be behind bars.
"The only Barr's the President will stand behind are Bill Barr's," quipped Sen. Lindsay Graham (R-SC), while sipping a mint julep on the front porch of his South Carolina plantation.
Fox News was quick to go on the offensive, with Sean Hannity accusing Democrats of "…never being satisfied, even when the words are spelled out right in front of them." He also called the Democrats' effort to see the original pages "disgusting", "offensive", and  "downright communist".
The Justice Department released a statement saying the rest of the report contained issues of national security that could not be disclosed to the public or any elected officials.