Clint Eastwood Directs New Film About Character and Plot From Last Three Films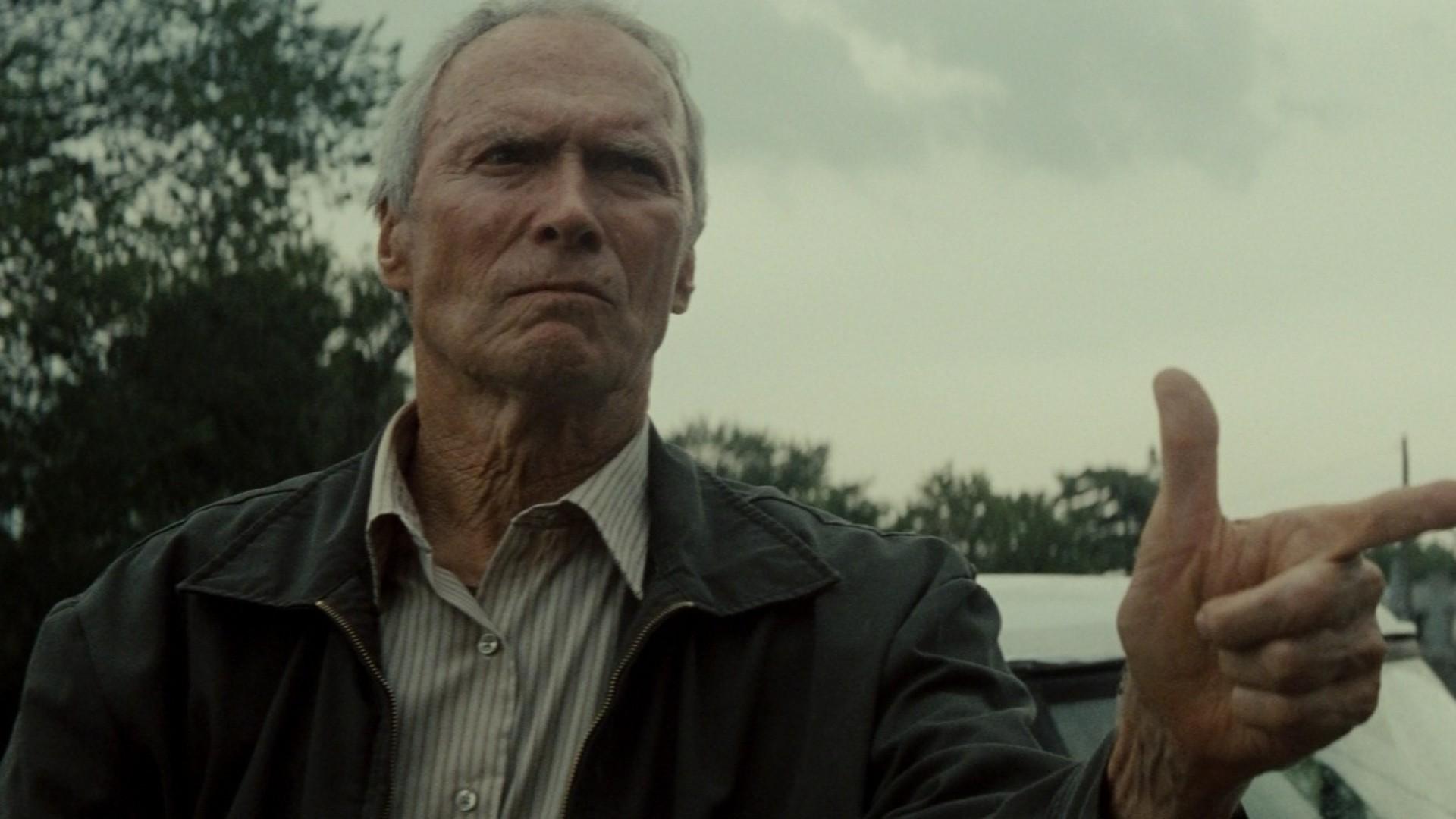 LOS ANGELES, CA — In his latest film, legendary actor and director Clint Eastwood takes on subject matter he has only examined three times before in his three most recent films. A stark contrast from films made many years ago by different directors, Eastwood's latest masterwork takes an unflinching look at the life of a bitter, misunderstood, octogenarian with a heart of gold who points finger guns at bad people.
The film's lead character, Eastwood Clint, played by the acclaimed writer/director/producer, lives a life of solitude in a world where tradition is deteriorating before his eyes. As much as he tries to ebb the tide of change, Clint seems destined to fall victim to it's cultural diversity and gayness. Behind his sullen eyes is a dark past that the audience can only hope they never uncover.
Eventually, Eastwood begins weaving in his requisite unrepentant violence and racism, but not before crafting a complex, conflicted character only seen 3 or 4 times before in the last six years.
Audience members will find themselves inexplicably rooting for the curmudgeonly old protagonist, often accepting and even encouraging his outspoken bigotry and hatred of minorities.
RELATED:Weinstein Tapped to Head White House Council on Women and Girls
"I would normally never condone the use of  a term like 'slanty-eyed chink'," said one moviegoer, "But somehow it feels like the wise musings of the greatest generation when Clint Eastwood does it as Eastwood Clint."
Critics agree, and nominated it for several Oscars before shooting even began.
"If it's anything like his last bitter old man movies, we can surely expect to be wowed by his timeless brilliance without letting him actually win," said one Oscar voter.