GOP Demands Investigation into Garlic Violence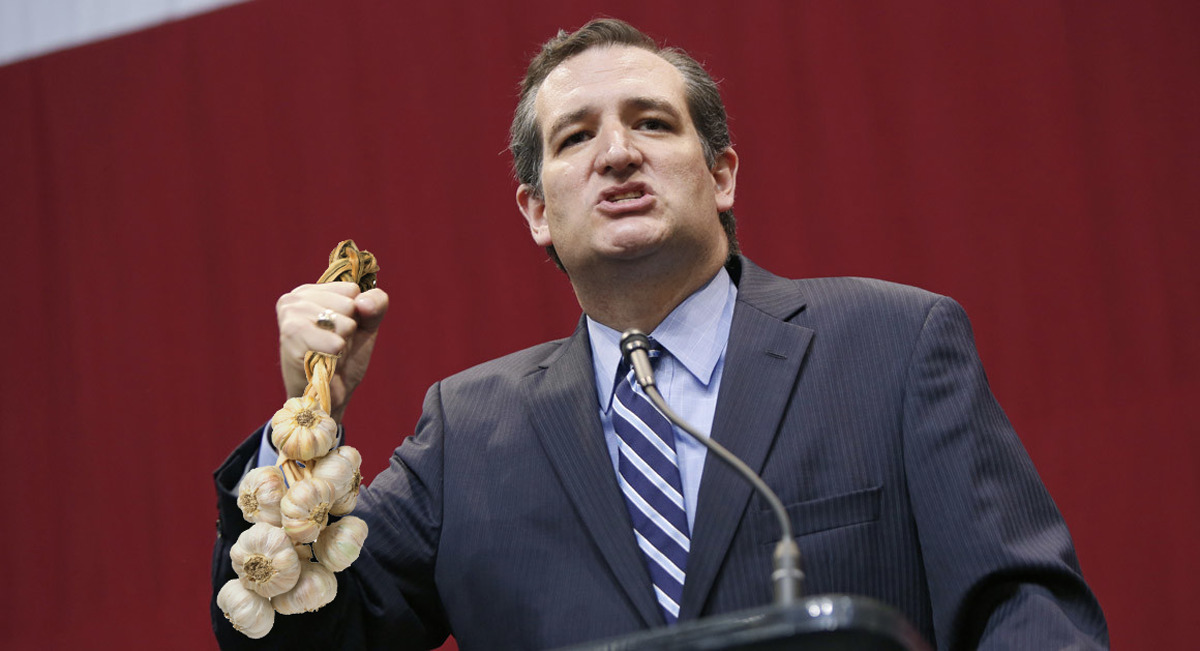 GILROY, CA — As disturbing images of the mass shooting at the Gilroy Garlic Festival circulate social media, Republican leadership is demanding an investigation into the link between garlic consumption and gun violence. After a gunman opened fire at the annual event, killing 3 and injuring 12, many in the GOP are questioning what role the bulbous onion may have played in the attack.
"Garlic is an herb that's been shrouded in mystery for centuries," said NRA spokesperson Sen. Ted Cruz(R-TX), "From pagan rituals to vampires, I think it's about time we got to the bottom of all this."
While gun control advocates feel the problem lies with the AK-47 used by the gunman, even they were unable to definitively state that they could eat and entire clove of garlic like an apple.
"I don't see how that's relevant to the gun control debate," said one advocate of stricter background checks. But when pressed to consume a raw garlic clove she became angry, strengthening the argument posited by conservative leadership.
Garlic has a storied past, often claimed to have supernatural-like qualities of healing, and the ability to ward off evil spirits and vampires. The vegetable's frequent association with vampires is what has alarmed many Republican lawmakers who now question whether garlic may actually be working with vampires.
"How are we so sure garlic works against Dracula-like creatures and it's not just a myth?" asked Sen. Cruz, "Has anyone actually seen this happen? Isn't it possible these stories about garlic are a pagan conspiracy meant to kill off God-fearing Christians?"
Fact-checking Cruz shows that he is correct: there has never been a verified case of garlic warding off a vampire. This opens up the debate and will continue to arm Republicans with another potent weapon in their search for the cause of gun violence.