Devin Nunes Sues His Feelings for Hurting Him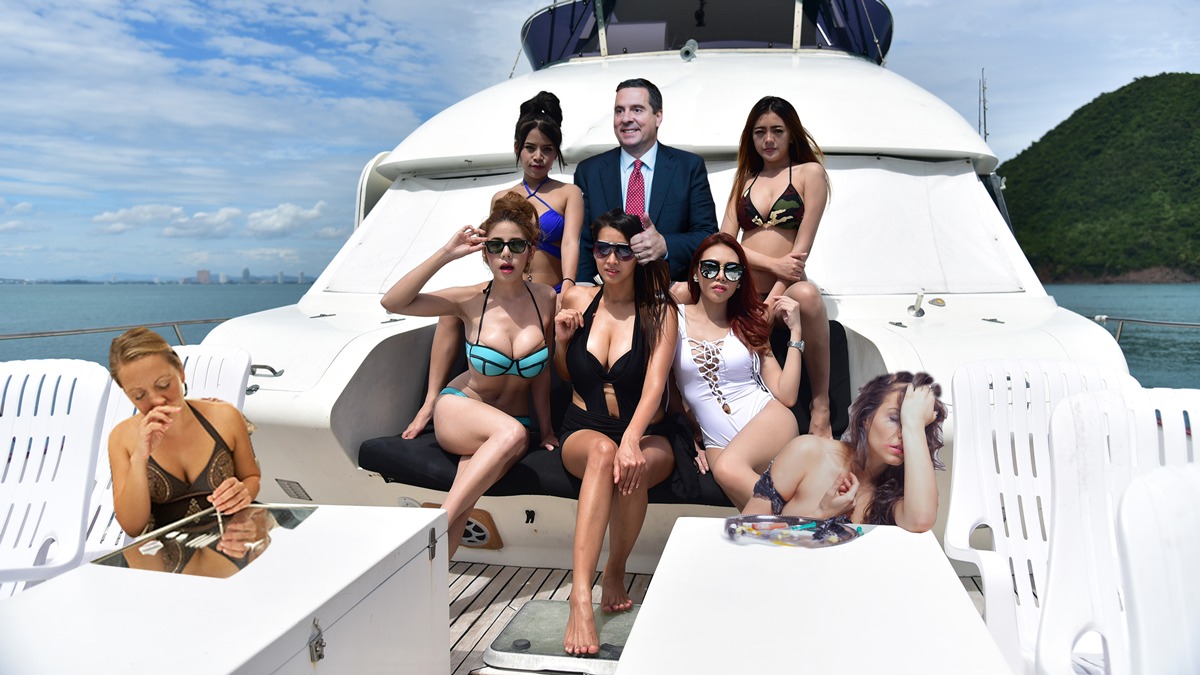 WASHINGTON, DC — In an escalation of his legal feud with critics, Rep. Devin Nunes(R-CA) filed a lawsuit against his own feelings for "aggressively hurting him". In recent weeks, Rep. Nunes has taken a bold stand against all entities, small and large, that made him feel bad about himself. From conspiring media companies to mean twitter handles, the deeply insecure congressman has launched a barrage of defamation lawsuits.
Nunes' seemingly inescapable self-loathing peaked yesterday when Twitter was abuzz with stories of his time spent with prostitutes aboard cocaine fueled yacht parties. #YachtCocaineProstitutes.
Yesterday, Nunes took drastic steps to alleviate the root of his emotional fragility by filing a lawsuit against his feelings. In a prepared speech, Nunes made it clear that he will not allow himself to continue humiliating himself.
Viewed by many as a moronic bully, Nunes turned the tables on popular opinion by playing the role of the moronic victim. In his scathing speech before the House of Representatives, Nunes called his feelings a "thin-skinned cry-baby willing to do anything to remain relevant."
RELATED: Kirstjen Nielsen Released Back into the Wild
At the end of the speech, Nunes distributed exploratory lawsuits to House Democrats and threatened to continue suing until he no longer wept at the sight of himself in the mirror.
Questions will be asked about the legality of Nunes' suing a part of himself for hurting another part of himself, but the California congressman has proven himself quite elusive to reason.
Nunes' other lawsuits stem from a report about his hosting of the cocaine fueled yacht parties with underage prostitutes. This led to the #YachtCocaineProstitutes hashtag trending on Twitter which "really hurt his feelings". Nunes is now suing the publisher of the article for $150M and Twitter for an additional $250M.
It remains to be seen if the various lawsuits will earn him the respect he feels he deserves, or lead to further humiliation and articles mocking his fragility.