Washed Up Celebrities Find Relevance on Fox News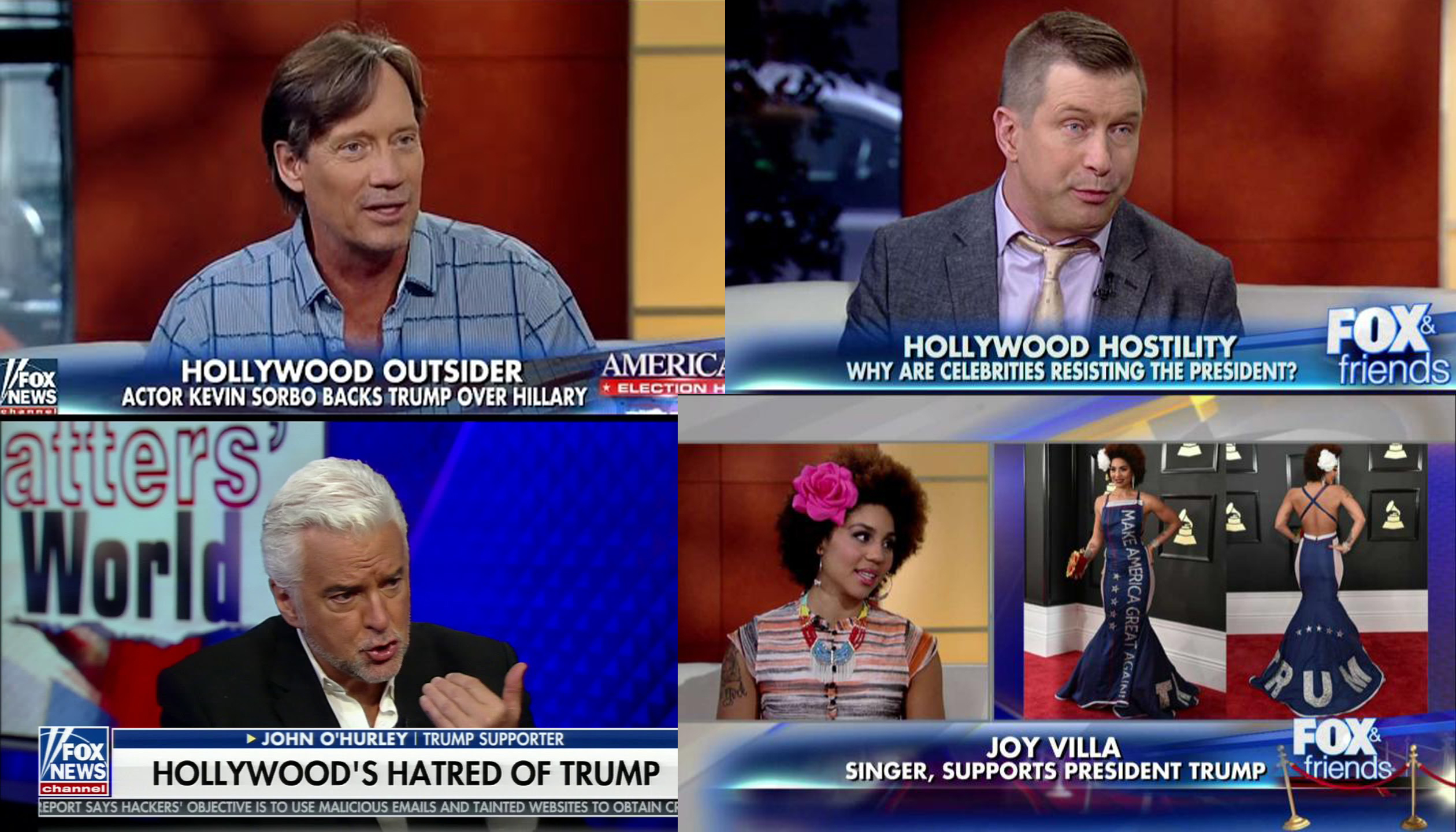 In an effort to revitalize their sagging careers, many former celebrities are turning to Fox News for renewed relevance. Over the years, B-actors and former stars have identified conservative talking points that can pull them from the shadows and back into the national spotlight.
One of the most effective strategies has been a simple endorsement of president Trump, who himself uses Fox News to revitalize his sagging political career. Because Fox News generally hosts corporate right-wing strategists and mentally unstable radio hosts for their discussion panels, semi-recognizable former pseudo celebrities offer a more grounded voice for their on-air bickering sessions.
Semi-notable former celebrities include: John O'Hurley(Elaine's boss from Seinfeld), Stephen Baldwin(the other Baldwin brother), Kevin Sorbo(Hercules from the 90's) and most recently Joy Villa(not 100% sure yet).
Villa rocketed to semi-celebrity when she wore a "Make America Great Again" dress to the Grammy's earlier this year, but immediately plummeted back into obscurity because no one wanted to have anything to do with an Afro-Latina who endorses a racist misogynist. Except Fox News.
From her repeated appearances on Fox & Friends, Villa has quickly risen in the conservative ranks as the go to expert for all issues related to women and minorities. As her music career continues to falter, Villa is even considering a run for congress, as she fulfills the sole GOP requirements for government lawmakers: standing for the national anthem and an endorsement of Trump.