Trump Sends Troops to US Umbrella Factories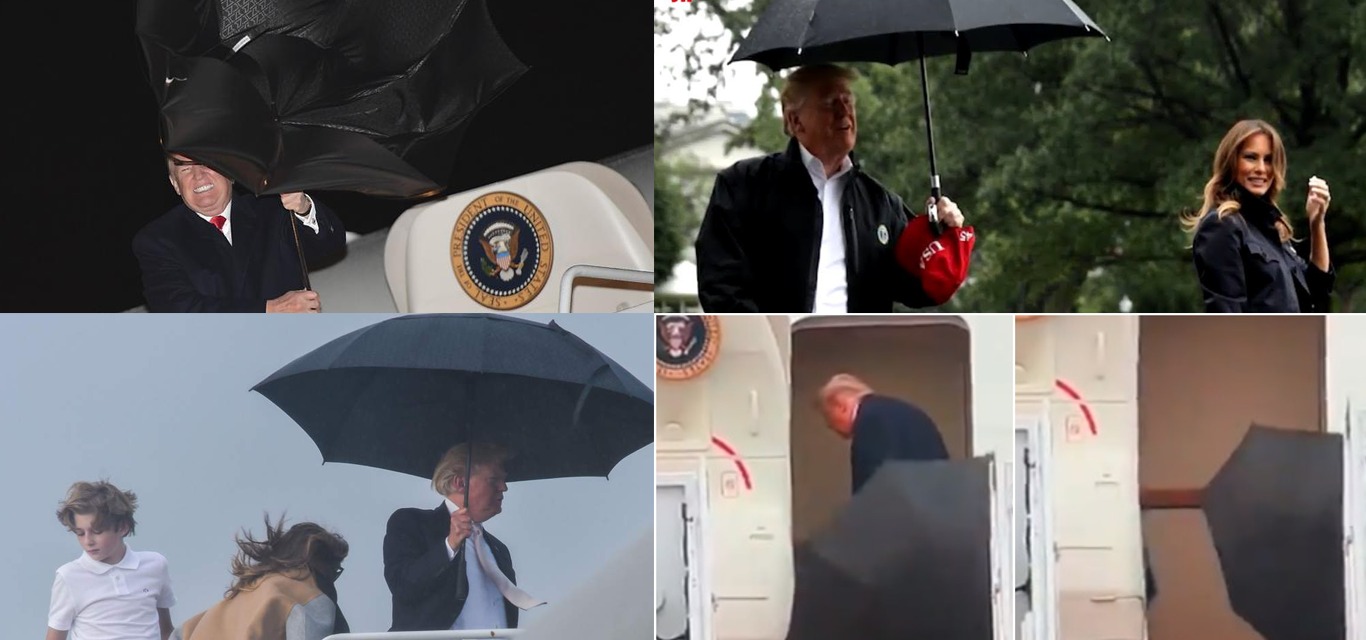 WASHINGTON, D.C. — President Trump yesterday ordered two Army combat divisions to take and hold the five largest umbrella factories in  the country. Although this marks the first time a sitting US president has sent troops to a privately held domestic  commercial operation, few were surprised by the president's impulsive maneuver.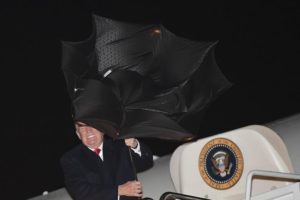 Insiders say the president has always had a standoffish relationship with umbrellas. Some claim he is simply baffled by what he calls the "unnecessary complexity" of their opening and closing mechanisms.
Several sources claim Trump called umbrellas a "real danger" and "the single biggest threat to the American way of life". His comments appeared to have had an impact, with sales of umbrellas dropping throughout white, rural, uneducated America and videos cropping up of his supporters burning and shredding them in wood chippers.
In the past few weeks alone, the President has been bested four times by umbrellas, with all incidents being caught by news cameras and leading to embarrassment within the White House. Countless other incidents have occurred behind closed doors causing the president to become increasingly frustrated with the lack of progress in developing a more simple form of rain protection technology.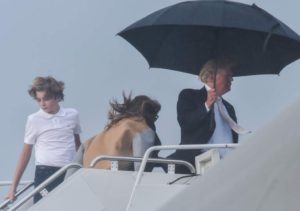 "We can land a man on the sun but we can't come up with a easy way to stay dry outdoors?" Trump was quoted as saying in a 2016 interview. "Frankly, it's ridiculous. I'm gonna have to do something about this."
His ominous words worried many in the umbrella industry but few thought he would take such decisive action.
"There was never any question that the president has difficulty managing umbrellas,"  said Totes CEO Jeff Watkins, "But for him to blame the umbrellas is just ridiculous. He's proved time and time again that he just doesn't know how to operate an umbrella."
Last Thursday, the President exited the White House with a family size umbrella while First Lady Melania stood nearby in the pouring rain while he conducted an impromptu interview.
His inability to share his umbrella was an issue earlier this ye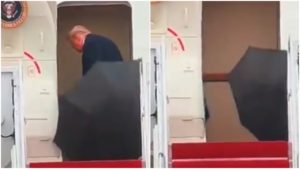 ar when his wife and son were both drenched as they boarded Air Force One. Several days later, an umbrella attacked the President nearly tearing off his toupee.
Finally, the President was unable to board Air Force One last week because his open umbrella was too large to fit through the cabin door. Seemingly unaware that there was a closing mechanism he simply left the open umbrella outside of the plane expecting it to blow away and go wherever finished umbrellas go.
The troops are said to be stationed outside of the umbrella factories and are under strict orders to prevent any umbrellas from leaving the premises.