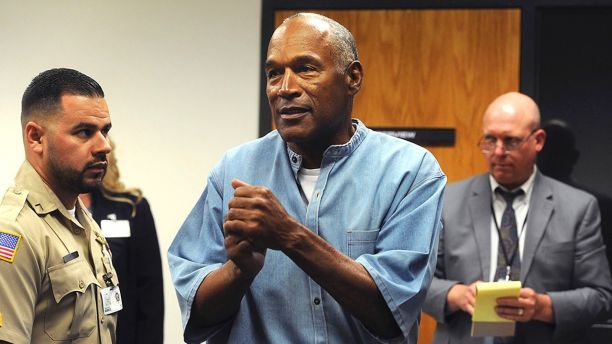 OJ Plans to Focus on "Friends, Family, and Golf"
In an alarming statement before his upcoming parole from a Nevada prison, OJ Simpson threatened to murder his friends and family with golf clubs upon his release.
Famous for playing professional football and murdering his ex-wife and her then boyfriend, OJ has spent the last nine years in prison on a separate armed robbery charge, planning his revenge. After being acquitted for the murder, OJ spent several years trying to get convicted of any other crime. It remains unknown when he will be released.
Also unclear is the former star athlete's ultimate destination. He told parole board members he hopes to move to Florida, where he has friends, family, and golf, a plan that must be approved by probation authorities there.
Since the announcement of his parole, Florida's attorney general stated he is not welcome in their state "We have plenty of non-murdering fresh squeezed OJ in Florida."
His friends, family, and local Florida golf clubs have all called for police protection as the parole date approaches.