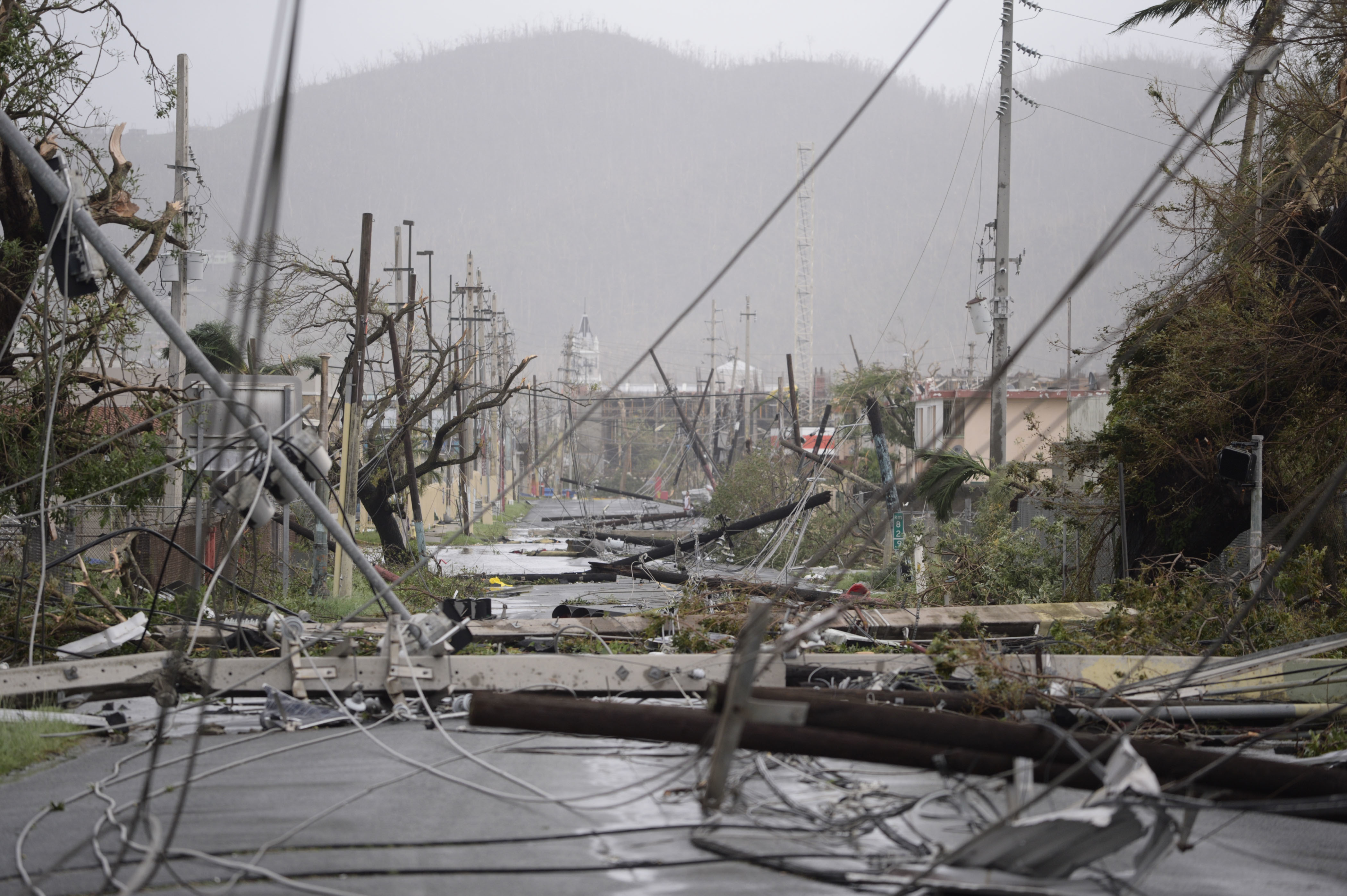 Puerto Rico Faces Humanitarian Disaster
A week after Hurricane Maria wreaked havoc on the shores of Puerto Rico, aid has still not arrived. With nearly 3 million American citizens without power, basic necessities like food, fuel and water have grown scarce.
President Trump and FEMA have faced criticism for their slow response. While Trump's visit to Texas and Florida (who both voted for him) was immediate, the president does not plan to visit the island territory until two weeks after the storm has passed.
At least 30 people have died in the aftermath of the storm. Trump has tweeted his concern that Puerto Rico will not be able to pay back federal loans because of the devastation.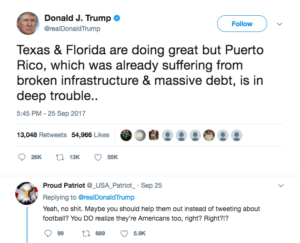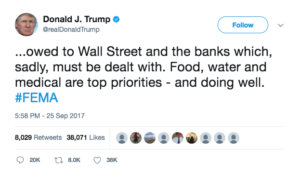 Trump also used the tragedy to not so subtly push his infrastructure agenda. It seems unlikely that the Puerto Rico situation will be dealt with quickly. Of course there will be minimal rage as the media focuses on the next big catastrophe caused by the administration.